PAGE 1 - The Plan - How It All Came Together
PAGE 2 - New York City to The Trail Entrance 7/20 - 7/21
PAGE 3 - The Bigelow Mountain Range to Kennebec River at Caratunk 7/22 -7/25
PAGE 4 - Caratunk to The Completion of the 100 Mile Wilderness 7/26 - 8/02
PAGE 5 - Abol Bridge, Baxter State Park and Summiting Katahdin - 8/04-8/06
PAGE 6 - Bangor, Georgetown, Freeport, Portland, Bar Harbor, St. John, Bangor, New York 8/6 - 8/11
PAGE 7 - The End. Neet Links, Comments, Contact Dan or Brendan.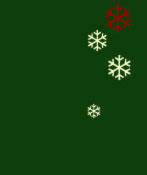 The pictures came less and less as the trail became more and more - here are a few more that I got scanned.




On the Trail Again.

That's Dan hoisting his bear bag for the night. A bearbag is just a bag with rope on the end and all your food inside. You hoist it over a tree limb and hang the food out of the reach of Smokey and the multitude of chipmunks.

Originally, the 100 mile Wilderness was just that... wilderness. A couple of years ago a boarding house, Whitehouse, sprung up.

It is 2 miles off the trail and a boat ride away. We were fed big beef burgers and pan pizza, which we needed at that point, because we were losing weight.

There we met up with a great group with whom we hiked the remainder of the trail, (No one really hikes with people, you do it alone, and meet up at designated points).

At dusk the group went canoing on the lake, and later in the evening, I went down to the dock to listen to the bullfrogs.

It's only 96 miles, but who's counting. Here we are a the completion og the 100 mile wilderness in front of the warning sign at its entrance. The sign warns to carry an 8-10 day supply of food. (They don't know about White house yet).

All joking aside, the wilderness is pretty challenging and completing it was difficult, but obviously, acheivable.

Now, to the untrained eye, this might look like a picture of Dan sitting in a beat up chair in an un-air conditioned room in a bording house.

To the experienced hiker, this is a five star hotel that rivals those on Madison Avenue in New York. This is a picture of our room at Shaw's Boarding house - a sheer paradise just a mile off the trail. We have plenty of stories about Keith Shaw, a WWII Vet who was shot and survived to open up this haven in Monson, Maine. He and his wife Pat, who cooks like there is no tommorow, are living pieces of Americana.

Hot food, hot water, and cold beer - it just dosen't get any better.

Pumping Water (Above)

Down by the river pumping water. Normally, not a big event, but had the picture turned out, you would be seeing an incredibly beautiful and long series of waterfalls.

Nesuntabunt Mountain (Below)

This was our final view of Mt. Katahdin (5,267 ft.) from a mountain top before climbing it 3 days later.




© 2001 Brendan M. Burke, Jr. - All Rights Reserved.