PAGE 1 - The Plan - How It All Came Together
PAGE 2 - New York City to The Trail Entrance 7/20 - 7/21
PAGE 3 - The Bigelow Mountain Range to Kennebec River at Caratunk 7/22 -7/25
PAGE 4 - Caratunk to The Completion of the 100 Mile Wilderness 7/26 - 8/02
PAGE 5 - Abol Bridge, Baxter State Park and Summiting Katahdin - 8/04-8/06
PAGE 6 - Bangor, Georgetown, Freeport, Portland, Bar Harbor, St. John, Bangor, New York 8/6 - 8/11
PAGE 7 - The End. Neet Links, Comments, Contact Dan or Brendan.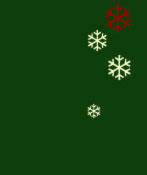 It was the last week of May. I was on vacation. The Devils had just scored in the playoffs. There I was, in a cramped Bar in Hoboken, NJ, and had enjoyed a (cough cough) few adult beverages.

So when my buddy Dan said, "I am thinking about hiking the Appalachian Trail, you interested?"

Well... how could I not blurt out "Incredible idea, Count Me In!"




Now, you gotta understand, I had never done anything close to this. The biggest hike I had done is from one end of Manhattan to another - stopping all along the way for food and snacks.

As such, there is no better picture to start with than this one. It's of Dan and I at the Friendly's Restaurant in Augsta, Maine just after getting off the Greyhound bus.


And so begins the sights of the 200+ mile Appalacian Trail treck.

Including this page, there are 8 pages in this site. To access the other 7, Click on the text in the left hand column.

WARNING: This is my first Web site and unfortunately, I did not compress the photographs. Most download fairly quickly, but a few are slow. Please forgive and be patient.




© 2001 Brendan M. Burke, Jr. - All Rights Reserved.